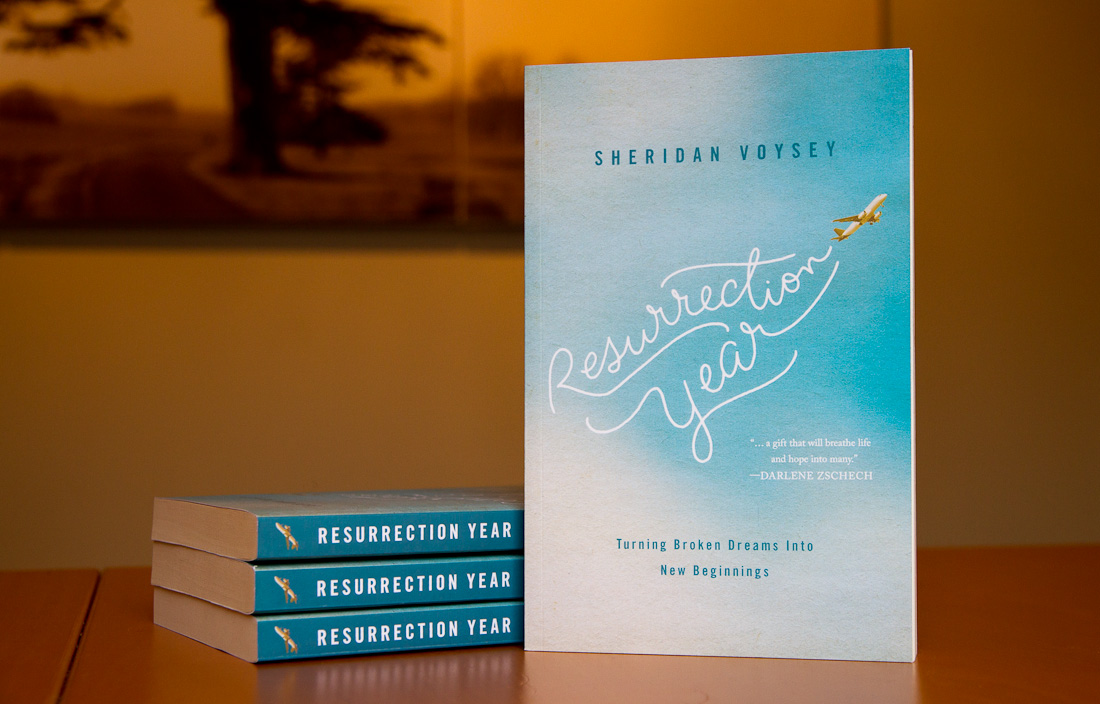 Resurrection Year
Shortlisted for the ECPA Christian Book of the Year award, Resurrection Year is a hope-filled story about starting again after a dream has died—an emotive, poetic, and at times humorous discovery of the healing qualities of beauty, play, friendship, and love.
About the Book
Expectation. Expectation. Expectation. Disappointment. After ten years of tear-soaked prayers and repeatedly dashed hopes, Sheridan Voysey and his wife come to a heart-breaking conclusion—their dream of having a child is over. Empty and confused from a decade of disappointment, they leave their jobs, pack their bags, and embark on a journey in search of restoration.
Voysey chronicles their return to life. From the streets of Rome to the Basilicas of Paris, from the Alps of Switzerland to their new home in Oxford, they begin the healing process while wrestling with their doubts about God's goodness. One part spiritual memoir and one part love story, Resurrection Year is an honest, heart-felt book about recovering from broken dreams and reconciling with a God who is sometimes silent but never absent.
Praise for Resurrection Year
Some dreams come true, but others die a painful death. We can learn from both. In Resurrection Year, Sheridan Voysey writes from experience–there is life after the death of a dream. Your dream may be different, but the road to resurrection will be similar. I highly recommend it.
Gary Chapman, author of The Five Love Languages
This is a gentle, beautiful, deeply touching story of one couple who faced heartbreak but then asked God, "What next?" The result is a journey proving that, with God, our darkest experiences really can lead to new beginnings. Resurrection Year is a gift that will breathe life and hope into many who have faced a broken dream.
Darlene Zschech
Gentleness, refreshment and vulnerability are the delightful components of this wonderful book. Sheridan uses words and the gaps between words as an artist uses colour and space to show rather than tell. We do not need to learn anything from Resurrection Year in order to enjoy it, but that is unlikely to happen. I am confident that it will change our hearts.
Adrian Plass
his story of a crushed dream, a fresh overture, a reversal of roles, and a potent lesson on the emptiness of fame seems sometimes akin to a travelogue. Sheridan's account compels us all to ask crucial questions about our visions and disappointments, our doubts and our prayers, our goals, purposes, and hopes. It is a profound read!
Marva J. Dawn, author of Joy in Our Weakness
This is not only a book for those with broken dreams. It calls all true followers of Jesus to empathise with those whose dreams are shattered and whose hopes are in limbo. It sounds remarkably like a conversation with Jesus.
Rev Dr. John Smith, writer, preacher, founder of God's Squad
Part autobiography, part prayer, and part apologetic, Resurrection Year is a tender and heart-warming book. Sheridan takes us on an intriguing journey through the perplexing maze of life, faith, loss, and hope. I really loved this book.
Deb Hirsch, author of Redeeming Sex; Tribe of LA
Buy Now
About the Author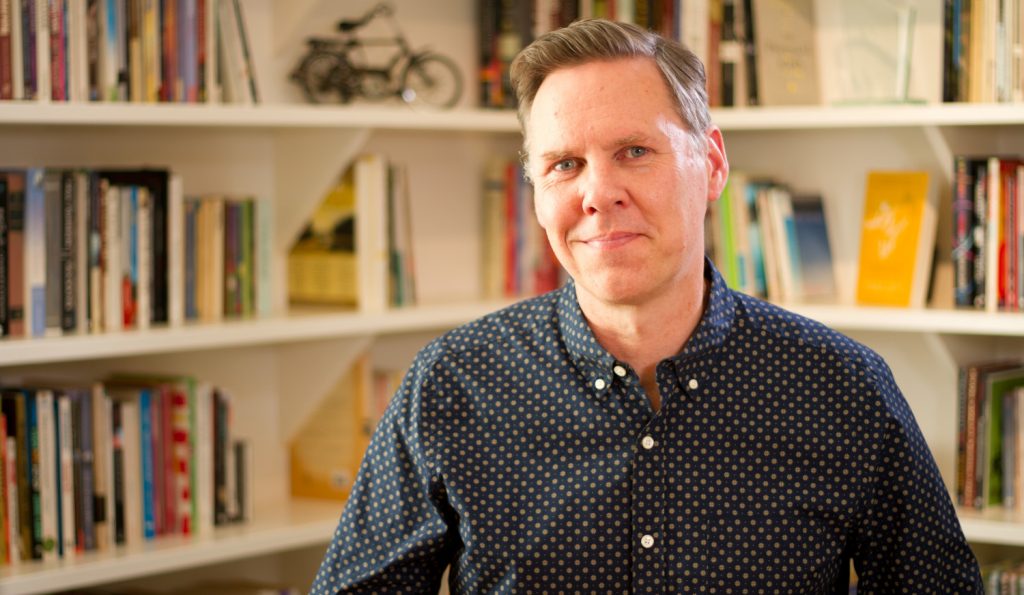 Sheridan Voysey is a writer, speaker, and broadcaster on faith and spirituality. His other books include The Making of Us: Who We Can Become When Life Doesn't Go as Planned, and the award-winning Unseen Footprints: Encountering the Divine Along the Journey of Life. He has been featured in numerous TV and radio programs, including Day of Discovery and 100 Huntley Street, is a regular contributor to faith programs on BBC Radio 2, and speaks at conferences and events around the world.
More Praise for Resurrection Year
This is a powerful and moving love story of one couple discovering how to love each other and God when their dreams are lost. The honesty and poetry of this memoir make it a compelling read, and will help many to find hope in dark times.
Krish Kandiah, Director, Home for Good
Resurrection Year reminds us all of a profound truth: in order for resurrection to happen, something has to die. This is a wonderful, honest, moving book for all who are struggling with loss and waiting in the darkness: there is hope, there is a dawn to come, there is resurrection.
Nick Page, author of Kingdom of Fools and The Wrong Messiah
I love Sheridan Voysey's honesty as he addresses the hard questions of faith. He lets us in on his pain to see how God works to stretch and grow him and his wife—and us. Sheridan offers no pat answers in Resurrection Year. His life illustrates the way God strengthens us in the struggle as we hold on to God even with our questions unanswered.
Ruth Graham, author of In Every Pew Sits a Broken Heart
Through shades of vulnerability and pain, Resurrection Year offers new colours of optimism in this real-life story about hope and possibilities.
Joel Edwards, Christian Solidarity Worldwide
Some Questions Answered
Was it difficult to write?
Oh my goodness… Writing Resurrection Year required Merryn and me to relive some very painful experiences and dashed hopes. Merryn would come home at times to find me in a very dark place indeed. (Much of that heartache is revealed in chapter 1 – a chapter few who've read the book can read without tears.)
But in another sense, there was a joy in writing this book that I've rarely experienced before. The book's structure came fairly quickly and very little of the draft material was edited out. The words, paragraphs and metaphors flowed. The craft of writing is always difficult, but I felt a grace in writing this book that was unique.
This was not the book I was expecting to write, but more and more feels like the book I was meant to write. It is proving helpful for those who have experienced their own broken dream, whether it be unwanted singleness, infertility, the loss of a loved one or the loss of a career.
My and Merryn's prayer is that God will use Resurrection Year to catalyse a new beginning for others who need one.
Buy Now
Please Share