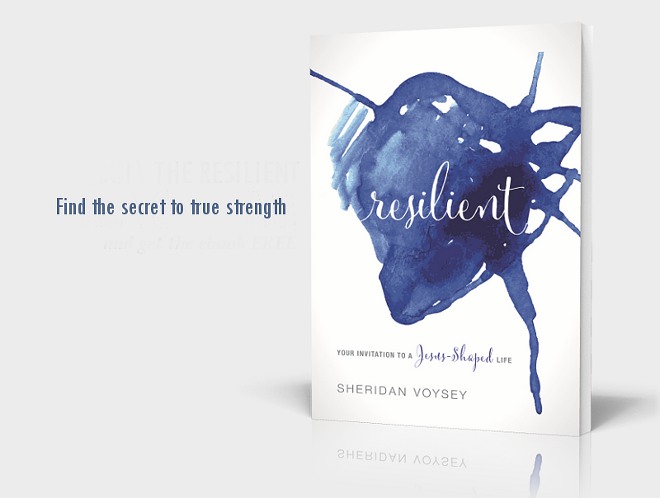 Resilient
Find the Secret to True Strength
Some days we wake to a world of crystal skies and bright possibilities. And other days it's to rain pelting our windows and thunder rattling our roofs. How can we stay strong when the storms of life hit—when a spouse leaves, a client sues, unemployment strikes, or our dreams fail to come true? Is it possible not just to weather these trials, but bound back even stronger through them?
After facing his own fierce storm, author and broadcaster Sheridan Voysey tried an experiment—he would read Jesus' Sermon on the Mount every day for a month. That experiment continued a second month, then a third, as he discovered Jesus' astounding invitation for weak people to become strong, little people to become great, and for all of us to find resilience by putting these radical teachings into practice.
Rich with stories and deep with insight, Resilient is a journey of 90 readings designed to recalibrate your callings, relationships, spiritual practices, and life choices—helping you to find resilience.
Praise for Resilient
Refreshing and wise, Resilient takes the words of Jesus' Sermon on the Mount right out of the 'nice-but-unrealistic' box we've placed them into, and centers this rich teaching smack into our messy real lives where it belongs. Resilient is hopeful, practical, and challenging—I loved it.
Sarah Bessey, author of Jesus Feminist and Out of Sorts
Beautifully written, deeply inspiring meditations to begin or end the day. Both the beginning disciple and the senior saint—and everyone in between—will find these daily meditations prodding, challenging, and nurturing.
Ron Sider, author of Rich Christians in an Age of Hunger, and Senior Professor of Theology, Palmer Seminary
This is a powerfully written, spiritually nourishing, and practically enabling series of meditations by a master communicator, intimate with God and connected to today's culture. 
Simon Ponsonby, author of More and God Is for Us, and Pastor of Theology at St Aldate's, Oxford
When a heart is teachable in and through the trials of life, God grows a reservoir of wisdom through which he can move, act, and reveal. Sheridan Voysey is that heart and he shares much truth and wisdom in this book. Thank you, Sheridan, for leading us to deeper waters of truth in Christ.
Denalyn Lucado, coauthor of Lucado Treasury of Bedtime Prayers
About the Author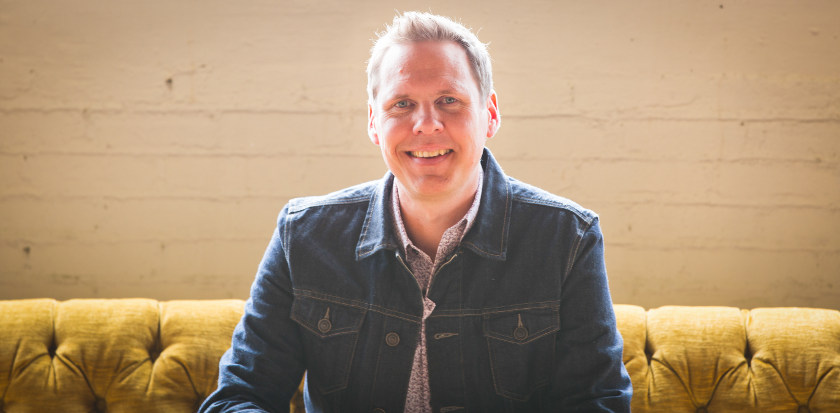 Sheridan Voysey is a writer, speaker, and broadcaster on faith and spirituality. His other books include The Making of Us: Who We Can Become When Life Doesn't Go as Planned, Resurrection Year: Turning Broken Dreams into New Beginnings, and the award-winning Unseen Footprints: Encountering the Divine Along the Journey of Life. He has been featured in numerous TV and radio programs, including Day of Discovery and 100 Huntley Street, is a regular contributor to faith programs on BBC Radio 2, and speaks at conferences and events around the world.
More Praise for Resilient
Many books have been written on the Sermon on the Mount, but few have focused on
its underlying theme of resilience. Through compelling stories and deep biblical reflection, Sheridan Voysey has done just that. I highly recommend this fine book.
Arch Hart, author of Thrilled to Death, and Dean Emeritus,
Graduate School of Psychology, Fuller Theological Seminary
When it comes to the Sermon on the Mount, Sheridan Voysey has now written the resource of first resort. What a gem!
Leonard Sweet, author of From Tablet to Table, and professor at Drew University
This is a wonderful collection of short but deep reflections on what a difference Jesus' Sermon on the Mount might make to us if only we let it. Read it at your own risk . . .
Paula R. Gooder, Theologian in Residence, Bible Society, UK
Insightful and packed with teaching and stories that challenge and inspire us to live differently, Resilient takes us on a beautiful journey . . .
Patrick Regan OBE, founder and CEO of XLP, London
These attractive reflections are compassionate, personal, view-altering, and priority-shaking. Sheridan Voysey is warm and sage, but unafraid to call you out . . .
Greg Clarke, CEO, Bible Society Australia
In digestible helpings, Sheridan Voysey serves up a bold invitation to a Jesus-shaped life that woos me to say yes . . . and to keep saying yes.
Elisa Morgan, author of The Beauty of Broken and President Emerita, MOPS International
Sheridan's meditations on Christ's teachings are a welcome addition for anyone wanting to get caught up in this wonderful business of putting Jesus' words into practice.
Jarrod McKenna, national director of CommonGrace, cofounder of First Home Project and #LoveMakesAWay
Anyone who has climbed a mountain knows the importance of a good guide, and in Resilient Sheridan Voysey, with wisdom and clarity, guides us to the heights of Jesus' Sermon on the Mount...
Mark Sayers, author of Facing Leviathan and The Road Trip that Changed the World
Sheridan Voysey has captured the essence of what Jesus said to the poor, the brokenhearted—and his words echo across time and into every willing heart. May you be comforted and happy as you sit and listen to the one who loved you most.
Chris Fabry, author of Every Waking Moment, and host of Chris Fabry Live!
Buy Now
Other Resources
| | |
| --- | --- |
| | If you'd rather listen than read, the Resilient audiobook offers hours of delight for your ears and your soul |
| | And the Resilient DVD is perfect for group Bible study and church teaching series! |